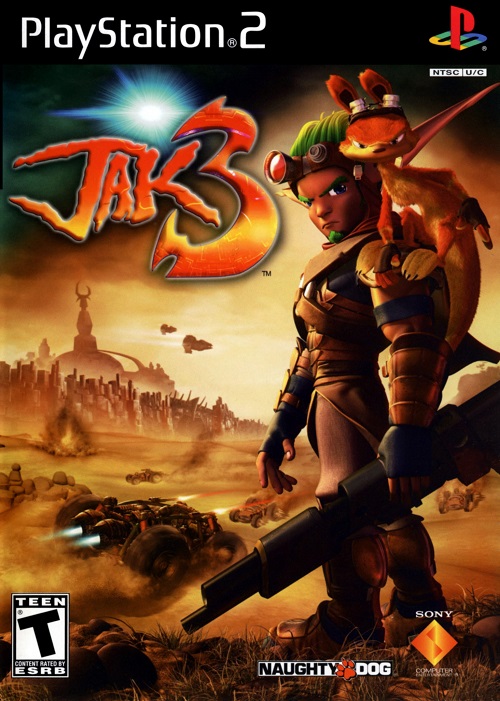 ---
Nome: Jak 3
Ano: 2004
Desenvolvedor: Naughty Dog
Série: Jak and Daxter,
Gêneros: Ação, Tiro Terceira Pessoa,
Jogadores: Um,
Tradutores: Oficial,
---
É o terceiro título da série Jak and Daxter e foi lançado exclusivamente para PlayStation 2.
Nesta outra aventura, passado um ano após Jak II, Jak vê-se novamente frente a um novo desafio. Agora com a frente de invasão Cabeças de Metal parcialmente retardada, a guarda de resistência se vê sobre um novo atrito contra um novo inimigo e uma nova investida dos Cabeças de Metal, Jak foi acusado da investida Cabeça de Metal por sua "amizade" com Kor, o líder dos Cabeças de Metal. Agora encarado como um perigo mortal, ele é banido da Cidade Bastião pelo conde Veger que o manda para a Terra Devastada, que é cercada de perigos.
---
Download
Senha: www.romsportugues.tk
---
---